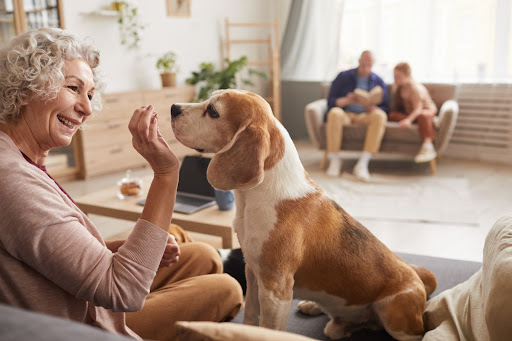 Pets are wonderful companions that become part of the family. Having a pet can provide people with a sense of purpose, decrease loneliness, and can improve quality of life for those who are aging or ill. However, many people do not know how to plan for their pets' care after they are gone.
Options for Pet Planning in Your Will
Leave Your Pet(s) to a Loved One
You can choose to leave your pet to a family member or other loved one in your will. This is an option that many people take because it allows you to leave your pet with someone you trust who may have already spent time and bonded with your pet.
Before adding who will be responsible for your pet in your will, make sure that you talk to the person you are considering leaving your pet to first. Ask them whether they would be willing to take on full-time care of the pet in the event of your death, and let them know exactly what responsibilities are involved. If you are considering leaving your pet to someone who has never met your pet before, consider inviting them over so your pet can familiarize themselves with the person.
Financial Provisions for Pet Care
You can leave the person who will inherit your pets a lump sum of money intended to help with pet care costs, or even set up a formal trust to be used for pet care expenses if you wish. This will ensure that leaving your pet to a loved one will not be a financial burden that causes them to struggle.
BC SPCA Survivor Care Program
The BC SPCA also has a pet survivor care program, which is another option for BC residents planning for their pets. You can register your pets with this program and, in the event that something happens to you, the SPCA will work to find a stable home for your pets where they will be cared for and loved.
To ensure that your estate plan contains the appropriate provisions for your pets, work with an estate planning lawyer at Munro and Crawford. Our lawyers have years of experience working with clients like you to create estate plans that put your wishes first.