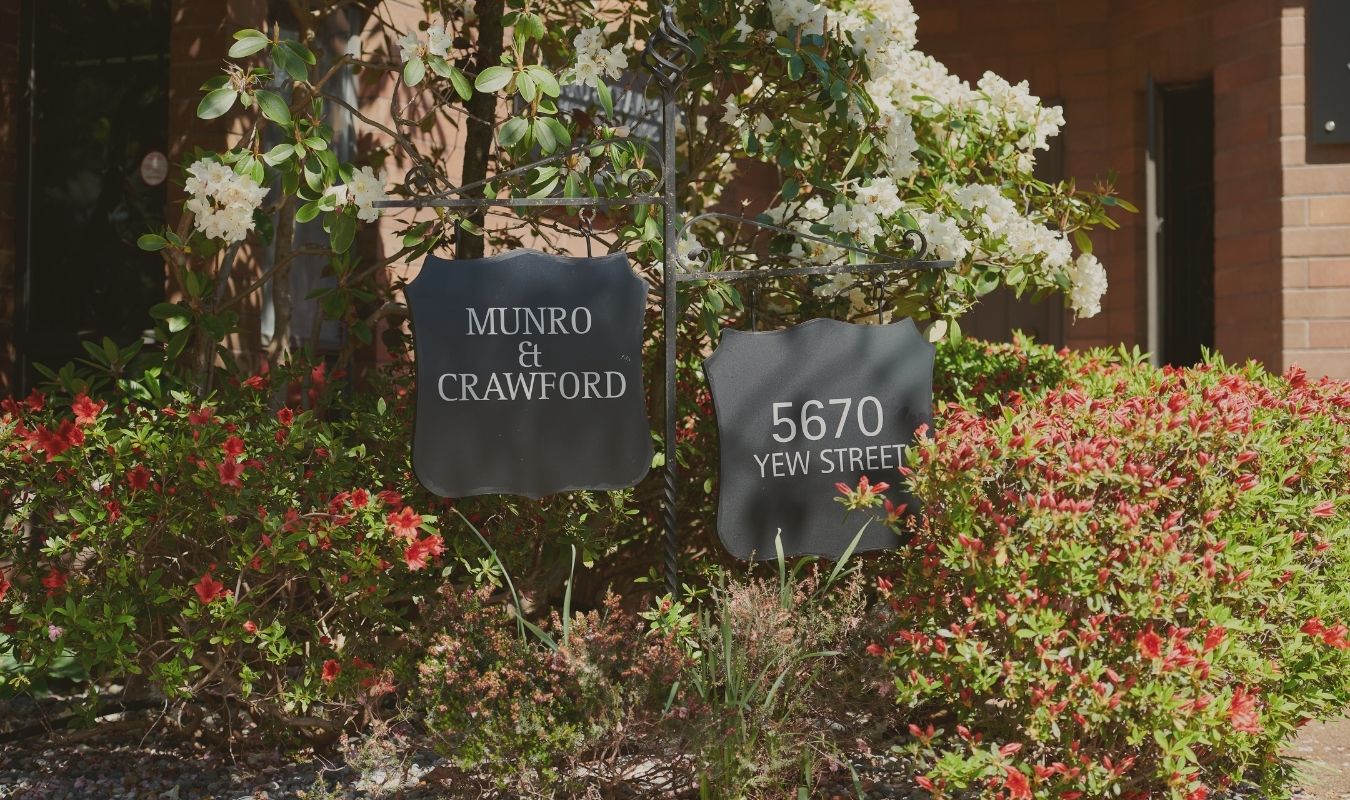 Slide Background
We Listen, Solve, Deliver
Generations Well Served In Personal, Commercial & Estate Law.
At Munro & Crawford, our friendly, approachable service begins at the front door and never stops.
Our multidisciplinary Vancouver law firm offers a wide range of personalized legal services including: wills, trusts, estates, and estate planning, family law and divorce, commercial and corporate law, incorporations, conveyance and mortgages, as well as legal counsel for litigation in support of personal injury claims or relating to other practice area claims.
Established in 1952
Munro & Crawford has served generations of Vancouver residents. From a single office, established by founding partner William Munro in Kerrisdale, the client base has spread to every part of the Lower Mainland and provinces across the country. The client base may be mobile but their loyalty to Munro & Crawford is a constant – testimony to the value of a neighbourhood law office that understands the changing needs of its clients. Bill Munro was joined by Peter Crawford in 1973.
Philosophy
The firm's focus on service took on a physical persona in 1978 with the construction of a charismatic little brick building at 5670 Yew Street. Bill and Peter were determined that the façade of their practice would be as approachable as their philosophy of the practice of law – the building, now a Kerrisdale landmark, personifies this.
MEET OUR LAWYERS
TALK TO A LAWYER
We would love to hear from you!