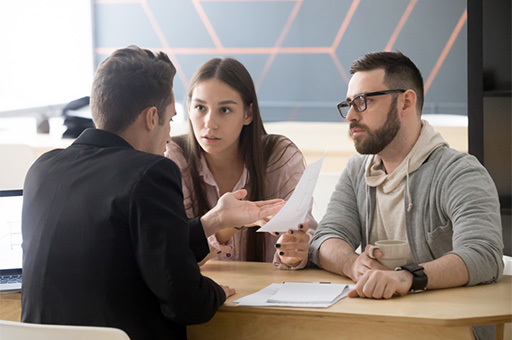 How to Avoid Family Disputes Regarding Your Will
Discuss Your Will Early & Often
It is a good idea to talk to your family about your will and estate plan early on, so that everyone is aware of what to expect. Having these kinds of discussions often is also a good idea, so that nobody forgets something you told them and so that your family and loved ones remain informed if you make any updates or changes to your will over the years.
These conversations can be difficult at first, but once you start having them, you may find that it becomes easier.
Keep Your Will Updated
Generally speaking, most people need to update their wills a few times in their lives. This is because life changes, such as marriage, divorce, children being born, and grandchildren being born can all warrant the addition and/or removal of beneficiaries from your will. It is very important that, when you decide to make a change to your will, you do it properly.
Sometimes people think they have made a sufficient amendment to their will, but it is not legally binding. In cases like this, the court may not recognize the amendment as valid, and your most recent wishes may not be honoured. This could result in family members arguing over what your wishes really were, and lead to conflict.
Make sure that you seek legal advice when making any changes to your will.
Don't DIY it
While you may be tempted to DIY your will, it is highly recommended that you get help from an experienced lawyer. This is the most reliable way to create a clear, legally valid will that does not leave your family with questions and potential disputes after your passing. Trust our lawyers at Munro & Crawford. We have years of experience helping clients just like you create wills that put their best interests first.